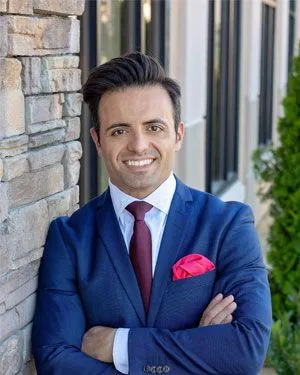 Dr. Ali Nairizi, MD
Pain Management Physician in Reno, NV
Reno Tahoe Pain Associates
Board Certified Anesthesiologist
Board Certified Pain Specialist
Dr. Nairizi is a Board Certified Interventional Pain Specialist and Board Certified Anesthesiologist who is dedicated to treating patients with a wide array of chronic pain conditions, such as back, neck, shoulder, hip and knee pain. He is very passionate about his patients and his goal is to provide them with the best care possible. He believes that a comprehensive and multidisciplinary approach that is tailored to the patient's needs provides the best results. He also understands that successful treatment of painful conditions depends on identifying the underlying cause for the pain, not just masking it.
Dr. Nairizi is originally from Tehran, Iran. He received his medical degree from the Shahid Beheshti University School of Medicine in Tehran and later obtained a master's degree from Pennsylvania State University in cellular and molecular physiology. He then went on to complete his residency training at the Drexel University College of Medicine. Upon completing his fellowship training in interventional pain management at the Pennsylvania State University, Hershey Medical Center , Dr. Nairizi moved to Reno to join the practice.
Dr. Nairizi is involved with multiple educational seminars with regards to comprehensive and multimodal pain management in the Northern Nevada community. He is currently Co-Principal Investigator in multiple clinical trials and serves as the Chair of Membership Committee at Washoe County Medical Society , supporting the physician members at WCMS. He is also involved with educating health care providers with new technologies and treatment in the realm of chronic pain management. In 2017, Dr. Nairizi was awarded a silver medal in the category of Best Doctor for the "Best of Reno 2017" competition.
Dr. Nairizi is recognized as an industry leader in pain management. Reno Tahoe Pain Associates has a state-of-the-art facility in Reno, Nevada, that allows for us to offer the highest possible level of quality care of our patients.
We are committed to providing a comprehensive and multi-disciplinary approach for each individual's pain complaints to provide the most appropriate care. Our approach includes analysis of biomechanics, joint motion, as well as skeletal, nerve and muscle tissues. Every individual is evaluated for the root cause of their pain – not just a "quick fix" approach to only provide symptomatic relief.
Your pain will be evaluated with latest diagnostic tools and technologies used by the professionals at Reno Tahoe Pain Associates to make accurate assessments including: EMG/Nerve testing, MRIs, x-rays, bone scans, and diagnostic pain injections.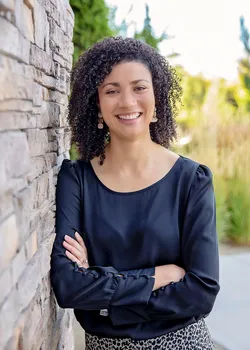 Kamariah "Kamie" Baker, PA-C

Kamie was raised in a military family; having lived in several places across the country, she has an appreciation for different cultures. Kamie had a love for medicine and caring for people since she was young. She pursued a career as a Physician Assistant after her Bachelor degree from University Wisconsin Stevens Point. Kamie completed her graduate program at University of Concordia Wisconsin. Kamie and her husband, Tim, moved to Reno Nevada to support Tim's career as a wildland firefighter.

In her free time, Kamie prioritizes spending time with her family. She also enjoys baking, running, outdoor activities and traveling.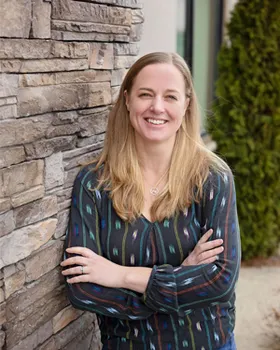 Britt Bickert, PA-C
Britt joined the Reno Tahoe Pain Associates team in 2020. She is devoted to improving the health of others in the community who suffer from chronic pain. Through conservative, non-surgical therapies, she works with each patient to develop a treatment plan to help provide symptom relief and achieve a more active, pain-free lifestyle. At Reno Tahoe Pain Associates, Britt performs physical exams, diagnoses and treats musculoskeletal conditions and other chronic illnesses, orders and examines diagnostics, offers patient's preventive health care advice, and responsibly prescribes medications.
Britt completed her Master of Science in Physician Assistant Studies at Concordia University Wisconsin and a Bachelor of Science in Biology and Kinesiology at Concordia University St. Paul. During her Physician Assistant training she completed clinical rotations in orthopedic and general surgery, internal medicine, family medicine, emergency medicine, pediatrics and women's health.
In her spare time, Britt enjoys being in the outdoors with her husband Sam and her two dogs, Ruca and Dude. She has a passion for Wilderness Medicine and has a background as a Wilderness EMT-B from the National Outdoor Leadership School. Her interests include snowboarding, mountain biking, camping, and reading.
Leila Nazparvar, PA-C
Leila Nazparvar is an NCCPA certified physical assistant (PA-C) with a Mast of Health Sciences degree in Physican Assistant Studies from University of California, Davis. In 2012, she graduated with a Bachelor of Sciences degree, in Neuroscience, from University of Reno, Nevada. Prior to attending UC Davis, and while working as a successful entrepreneur, in preparation for her lifelong pursuit of providing high-quality and culturally focused clinical care, she worked as a volunteer in VA Hospice and Palliative Care for several years.
Regarding patient care, she's particularly interested in providing a safe, and comprehensive approach to minimize pain and improving quality of life for patients. A strong believer in decision-making with her patients, she thinks it's important for people to view their provider as a partner in their health. She is passionate to work with patients in an inclusive way, while taking each patient's unique needs into account. Leila finds that she thrives best in an atmosphere that requires compassion and empathy.
Leila is originally from Tehran, Iran and moved to Reno NV in 2001. she enjoys life in Reno with all that Northern Nevada offers.
To keep healthy, Leila participates in long-distance hiking. In her free time, she's an avid reader and loves being outdoors with her husband, as well as traveling and spending time with her family and friends.
Tammy Mason
Reno Tahoe Pain Associates
Bachelor of Science, Vascular Ultrasound Technology
Tammy is a native Nevadan from Fallon, who graduated from CCHS before going to college at Oregon Institute of Technology. After playing four years of collegiate softball, she spent one year in Richmond, Virginia in a clinical externship and obtained her Bachelor of Science degree in Vascular Ultrasound Technology, in 2001. She eventually moved to Tacoma, Washington where she began her career at Cascade Vascular Associates, obtaining high quality experience and earning her national registry.
A Nevadan at heart and who loves the outdoors, Tammy moved back to Reno, Nevada in 2006. She has worked for Washoe Medical Center, Renown Medical Center, General and Vascular Associates and Carson Surgical Associates, throughout the years.